Key West Traveler's Guide
Make a Getaway to the Southernmost Point in the U.S.A.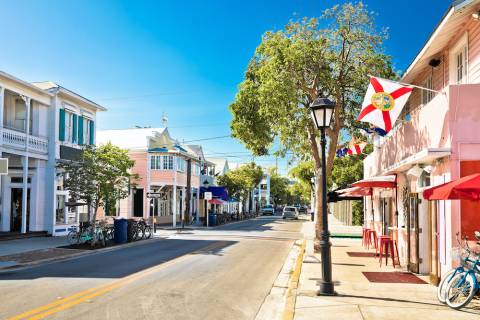 Key West, Florida has been a destination for travelers of every background for decades, and for good reason. Located as far south as you can go in the continental U.S., Key West maintains an average high temperature near 90 in the summer and the mid-70s in the winter. There really is never a bad time to visit the Keys. During your time in Key West, there are so many new things to try and adventures to be had.
From time spent at the beach to shopping and tasting your way down Duval Street, all you have to do is start planning your trip! Key West is home to some of the best celebrations in America. An unmatched Pride Week, revelrous New Year's, and a festival for all things Key Lime, our events will keep you entertained during your time on the island as well. 
Learn more about Key West below and book your Key West accommodation today with Dwell Key West!