Best Things to Do in Key West During Fall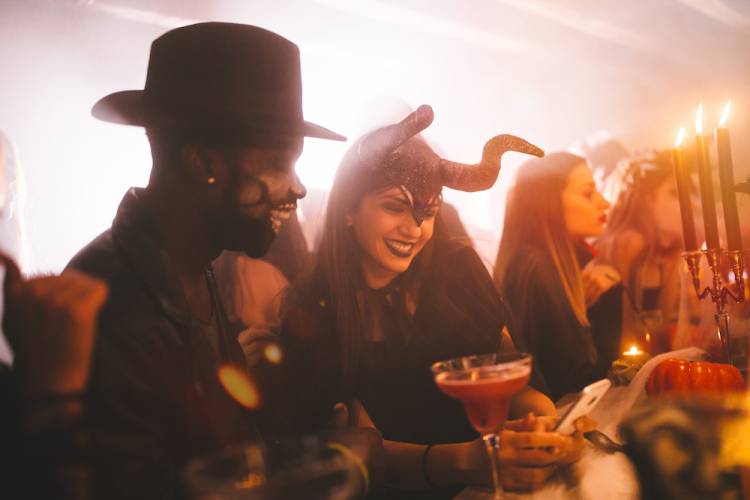 Key West, the southernmost point of the United States, is a tropical paradise that lures visitors year-round. While summer brings the sun worshippers and winter the snowbirds, the fall season offers a unique and enchanting charm of its own. As the island settles into a gentle and welcoming rhythm, it's the perfect time to explore Key West's fall activities and immerse yourself in its vibrant culture.
In this blog post, we'll guide you through the top fall activities in Key West, from festive events to outdoor adventures. Start planning your fall getaway to Key West today and book your boutique accommodations with Dwell Key West!
Fall kicks off with a bang in Key West, thanks to the world-renowned Fantasy Fest. Held at the end of October, this 10-day extravaganza is a must-see. It's a celebration of creativity, self-expression, and all things flamboyant. Imagine colorful costumes, elaborate masks, and whimsical floats parading down Duval Street. Each year has a different theme, ensuring that no two Fantasy Fests are alike. It's an event that showcases Key West's unique spirit, where everyone is encouraged to embrace their inner fantasy.
Although not exclusive to fall, the daily Sunset Celebration at Mallory Square is a timeless Key West tradition that's especially magical during this season. As the sun dips below the horizon, a carnival-like atmosphere unfolds. Street performers, artists, and vendors gather to create a vibrant spectacle. It's the perfect way to wind down a day of exploration and witness a breathtaking sunset over the Gulf of Mexico.
3. Outdoor Adventures
Key West's pleasant fall weather beckons you outdoors. Take advantage of the comfortable temperatures and explore the island's natural beauty:
Snorkeling and Diving: The waters around Key West are teeming with marine life, and fall is an excellent time to explore the colorful coral reefs. Join a snorkeling or diving tour and discover a world beneath the surface that's nothing short of mesmerizing.
Kayaking: Paddle your way through the mangrove trails of the Key West National Wildlife Refuge. It's a serene and scenic adventure where you can spot birds, fish, and other wildlife in their natural habitat.
Biking: Rent a bike and explore the charming streets of Key West at your own pace. The island is relatively flat and easy to navigate, making it ideal for leisurely rides.
4. Ghost Tours
As the nights grow longer, Key West's history comes alive in a spooky and entertaining way. With it's long history of travelers and explorers, there are bound to be ghosts and goblins around. Join a guided ghost tour to hear tales of pirates, shipwrecks, and haunted houses. It's a fun and slightly eerie way to delve into the island's rich history, perfect for the spooky season!
5. Visit Dry Tortugas National Park
A visit to Dry Tortugas National Park is a fantastic fall adventure. Located about 70 miles west of Key West, this remote and pristine park is accessible only by boat or seaplane. Explore Fort Jefferson, a 19th-century coastal fortress, and soak in the beauty of unspoiled beaches and crystal-clear waters. It's a peaceful escape from the hustle and bustle of daily life.
Book Your Fall Getaway with Dwell Key West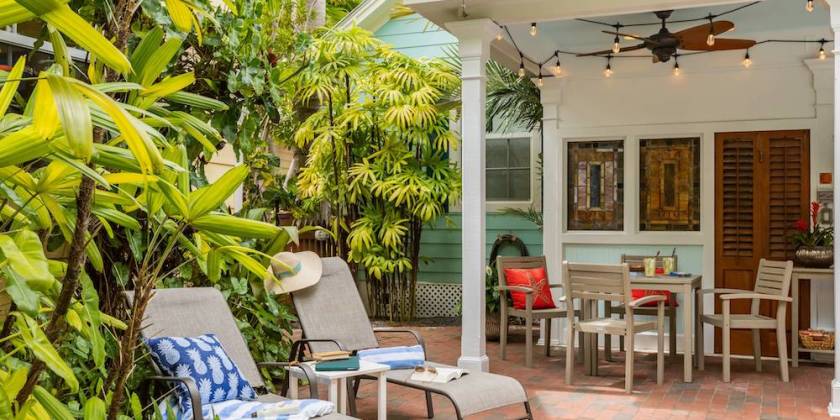 As you plan your fall adventure in Key West, consider staying at Dwell Key West. Our boutique hotel accommodations offer the perfect blend of comfort, style, and convenience. At Dwell Key West, we pride ourselves on providing personalized service, ensuring your stay is nothing short of exceptional. Our dedicated team is here to assist you with any inquiries, offer local recommendations, and make your Key West experience truly memorable.
Don't miss the opportunity to make your fall getaway unforgettable. Book your vacation rental with Dwell Key West and embark on a journey filled with adventure, culture, and relaxation. Your Key West adventure begins with us!