What Are the Benefits of Staying at a Boutique Accommodation?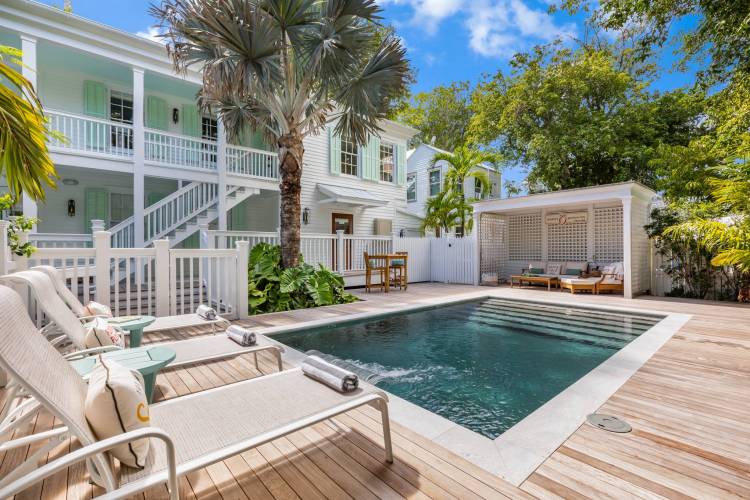 Planning your next vacation at a boutique accommodation can offer a unique and personalized experience that may not be available at larger hotels or chains. If you are looking for a more intimate and personalized travel experience, you should consider staying at a boutique hotel. Without the cookie-cutter restraints of traditional hotels, Key West boutique hotels offer charm and new experiences with every stay. 
Boutique accommodation can provide lots of benefits over traditional travel arrangements. From the small details to a one-of-a-kind atmosphere, boutique accommodation offers you travel like you haven't experienced before. Here are some of the benefits of booking your boutique accommodation in Key West.  
Personalized Service:
Boutique accommodations typically offer personalized service with a focus on guest satisfaction. With fewer rooms, concierge staff can often cater to individual needs and preferences, making guests feel more valued and appreciated.
Unique Experience:
Boutique accommodations are often housed in historic or culturally significant buildings, providing guests with a unique experience that is not available in chain hotels. The decor and ambiance of the accommodation can also be more eclectic and original, adding to the charm and character of the stay.
Intimate Atmosphere:
Boutique accommodations are generally smaller in size, creating a more intimate atmosphere that fosters a sense of community among guests. This can be particularly appealing for travelers who want to meet other like-minded individuals. You may have the opportunity to meet other guests and socialize in common areas like lounges or dining rooms.
Attention to Detail:
With a smaller number of guests to attend to, boutique accommodations often pay more attention to detail in terms of cleanliness, amenities, concierge services, and overall guest experience. For example, your stay may include amenities like luxury linens, locally sourced toiletries, or artisanal breakfast options, resulting in a more comfortable and enjoyable vacation.
Local Knowledge of the Area:
Looking for the best spots to visit on your trip? Boutique accommodations are often owned and operated by locals who have an intimate knowledge of the surrounding area. This can lead to valuable insider tips on local attractions, restaurants, events and other activities that might not be found in guidebooks or online. As they say, locals always know best.
Support Local Businesses:
By staying at a boutique accommodation, guests are often supporting local businesses and communities. This can be a more sustainable and responsible way of traveling, as it helps to keep money within the local economy.
Book Your Boutique Vacation Rental with Dwell Key West Today
Looking to book your next trip? Check out our list of available Key West boutique hotels to start planning a vacation with family and friends!